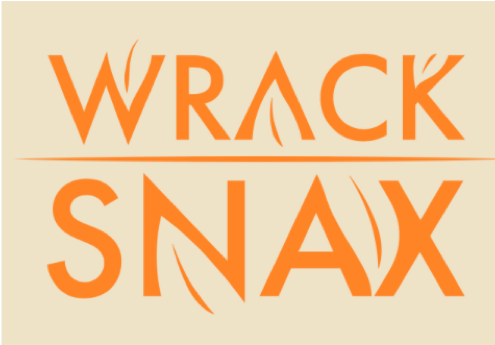 Wrack Snax
Project Blue researchers Brandon Wong, Kellie Kingston, Derek Faulkner, and Caitlin McLaughlin are excited to announce the creation of kelp food parent company Wrack Snax, and its kelp-based candy, chips, kombucha, and kimchi."
At Wrack Snax, we believe that the quality of our products is directly related to the collaborators who've contributed to them. To make sure these high standards are meet and ensure that the customer has the best accessibility to all products, we've decided to unite our unique brands different brands under one parent company:
Beyond the Shore: A candy company dedicated to featuring the best local ingredients including kelp, herbs, and honey. By only using sugar and light corn syrup as a base, local ingredients can shine.
Kelp Krisps: An entirely plant-based company that features nutritious and delicious baked corn chips made with locally sourced long island kelp as well as a vegan egg replacement made with kelp.
Kelp-bucha: A non-alcoholic fermented tea featuring locally grown kelp in each recipe. A refreshing alternative to soda boasting probiotics and antioxidants.

Bari Bari Kimchi: A mix of locally sourced kelp and cabbage, pickled in the traditional Korean style.
Despite the marketing differences, our main goal remains the same; utilizing the unique flavor options that kelp provides to create innovative (and delicious!) food while promoting sustainable practices in the Northeast. In keeping with these values, we promise to source our kelp from Long Island Sound and actively support local growers as a primary source of ingredients when possible. By providing vegan, non-alcoholic, and gluten-free options, we believe that we can accommodate many different diets. We're also always open to new ways to make our products more inclusive, so please feel free to reach out!
Due to the unfortunate events that have been taking place globally, Wrack Snax is still in the process of preparing our products. We want to make sure that our ideas will look, taste, and be as ethical to you as they are to us.
As our ingredients and processes get further refined and sourced, we will remain as committed to transparency as we are to taste and dedication. We greatly look forwards to you trying our products and remind you to Kelp Yourself!
Caitlin McLaughlin is a junior in the Environmental Systems and Sustainability (ESS) major. She is interested in helping independent citizens find sustainable solutions and implement them. She is the innovator of the Beyond the Shore candy.
Derek Faulkner, a senior studying Coastal Marine Systems in the ESS program, is developing Kelp-bucha. His focus lies in water quality and coastal resilience, with goals of finding innovative solutions to environmental issues along Connecticut's coastline.
Brandon Wong, a senior studying Environmental Systems in the ESS program, is developing Bari Bari Kimchi under the parent company Wrack Snax. His current focus involves expanding the Long Island Sound "Blue Economy" through innovations in the food industry.
Kellie Kingston is going into her senior year and is studying Environmental Systems in the ESS program. Her focus is making plant based sustainable alternatives using locally sourced ingredients. Kellie is the innovator for Kelp Krisps.