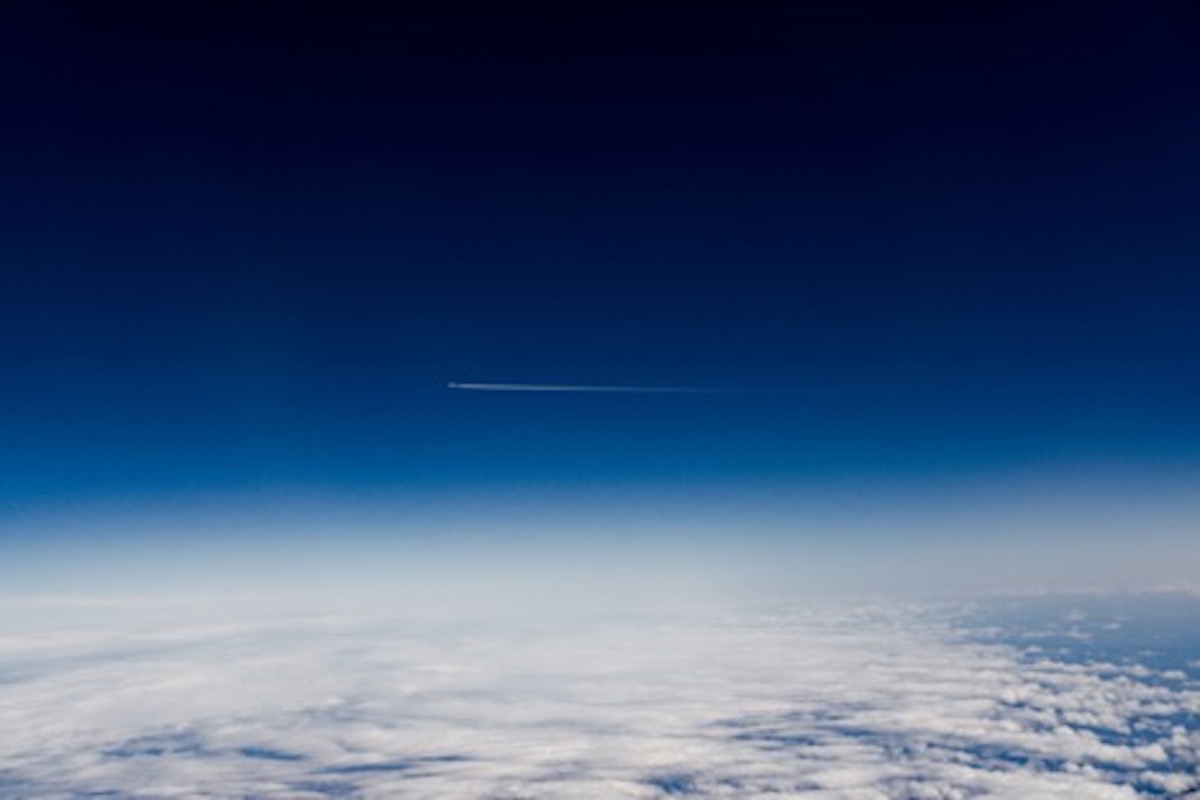 Photo by Matteo Fusco @ StockSnap
By Colleen L. Bielitz, Ph.D.
Today I have the weight of the world, not on my shoulders, but on my heart. Mother earth is desperately trying to wake us up and only a few of us are hearing her message loud and clear. There are still too many of us living in a world of illusion. The illusion of the climate crisis being someone else's problem.
It is Earth Day and there is no getting around the fact that our planet is in crisis. If you think the coronavirus is something just wait. Mother nature has sent a shot over the bow. Terms we have rarely used like social distancing and self-quarantine are now common place. We have been stopped in our tracks and given our notice. We need to learn from this lesson because it is nothing compared to what lies ahead for us in the decades to come if do we not change our habits now. Our poles are melting and the oceans are acidifying. This is a fact, not science fiction. The products that we rely on and use daily are destroying our world. Yet we blindly continue to use plastics and burn fossil fuels as if it doesn't matter. It does matter. It should matter to all of us because this is not a sustainable path. A message we have been told over and over again. Yet there has been little change.
Keep in mind that 2050 is as close to us as 1990. It is not some far off time that we do not have to worry about, it will be here in the blink of an eye. By 2050 the implications for cities are horrifying as we face dryer, hotter weather and severe climate variations in temperatures and precipitation. Water will be in high demand as temperature levels rise. We will need a land mass double the size of India to feed the world. We do not have that kind of land, there is no Planet B to farm, and even if we did have such land, we would not have the water to irrigate the crops.
According to industrial ecologist Roland Geyer, 90.5% of all the plastic made since 1950 is still on the planet (Walt, 2020). Plastic does not go away. Over the past 70 years 10,100 million tons of plastic has been produced. Do not be fooled into thinking it all gets recycled. Although that is what many of us believe as we put bottles into the recycling bin. We feel like we have done our part because it will all be recycled and made into something else. That is a lie. According to Walt (2020) the Environmental Protection Agency reported that only 8.4% of plastic waste in the United States was recycled in 2017. Did you know that most plastic that is recycled after first use cannot be recycled again? Only about 9% of used plastics are recycled worldwide, and about 8 tons are dumped into the oceans. Our oceans that produce over 50% of the world's oxygen and soak up the majority of heat from global warming. Our oceans that regulate our climate. Our oceans that provide us with food and medicines. Our oceans, a dumping ground for waste.
I, along with our team of dedicated researchers at Southern Connecticut State University, have started our own venture to aid our planet. We know there is no time to wait. We have launched Project Blue (https://projectblue.southernct.edu/) as our first step towards a sustainable future. We have taken the initial steps towards creating a Blue Economy research, tech transfer and innovation hub in New Haven, CT. By using the emerging Long Island Sound kelp/seaweed industry as a catalyst for subsequent Blue Economy initiatives, our project implements a transdisciplinary approach by leveraging expertise from academia, business, the government sector, and civil society. Our overarching goal is focused innovation for the Blue Economy in Long Island Sound all while maintaining a commitment to the United Nation's Sustainable Development Goals – especially goals 8 (Decent work and economic growth), 13 (Climate action), and 14 (Life below water).
On this Earth Day I am asking you, the person reading this, to please get out there and help. Do your part so that this isn't the end of the line for humans. I do not want to say to my 5 year old, "I am so sorry about what we have done to the earth. We saw this coming but no one did anything about it and now you will be the last of our kind". Does that sound extreme? It is not, it will be a reality unless we act now. Understand that this is all of our problem. We work together to fix it now or we will all suffer the consequence.
Reference: Walt, V. (2020, April). Vicious (Re)Cycle. Fortune, 181(4), 72-84